Magnolia Hall is located within Cosmo's Courtyard on Canal Road in the heart of Orange Beach. This spacious venue features 4,200 square feet of event space that opens up to a semi-private patio overlooking a grassy courtyard. Perfect for small or large groups, Magnolia Hall features three distinct options.
The entire space can accommodate up to 225 guests seated and 300 guests standing with a mix-and- mingle set-up. Large windows overlook the Courtyard in front of Magnolia Hall and several sets of doors allow use of the patio and outdoor space. Inside is a stage located in the back of the room which can be adjusted to fit your needs. Also available for use are four flat screen TVs, a microphone and podium. Included in our venue rental are china, silverware and glassware as well as white floor length tablecloths. A variety of table and chair options are available for an additional rental fee.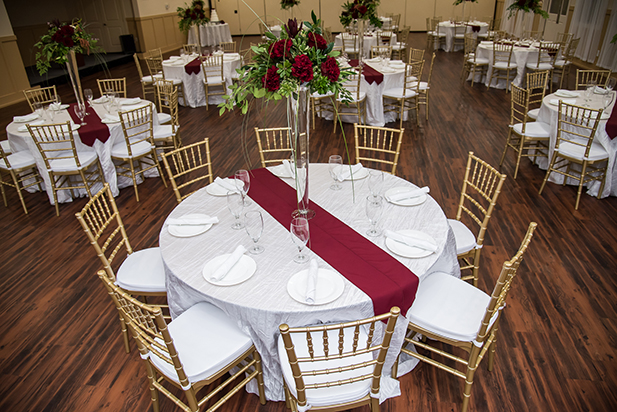 Cypress Room
---
The Cypress Room is 3,400 square feet and can accommodate up to 150 guests and 200 guests standing with a mix-and- mingle set-up. This space allows guests to meet comfortably while still enjoying the amenities offered. Included in this rental is the use of the stage and platform, perfect for presentations and announcements.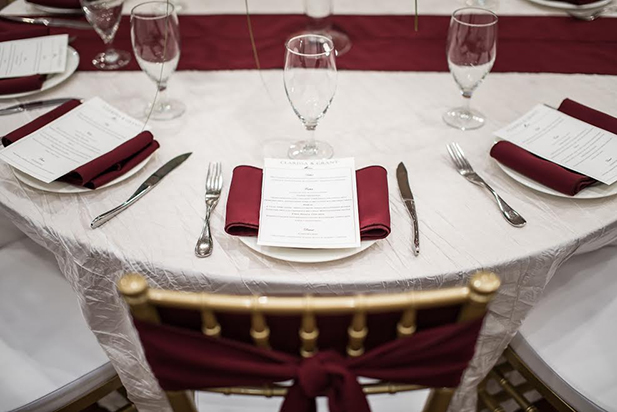 Azalea Room
---
The Azalea Room is the smaller space and is approximately 800 square feet. Perfect for intimate gatherings, this space serves up to 25 guests or 40 guests standing. This room is more suited for smaller meetings, but still uses our vast menu options.